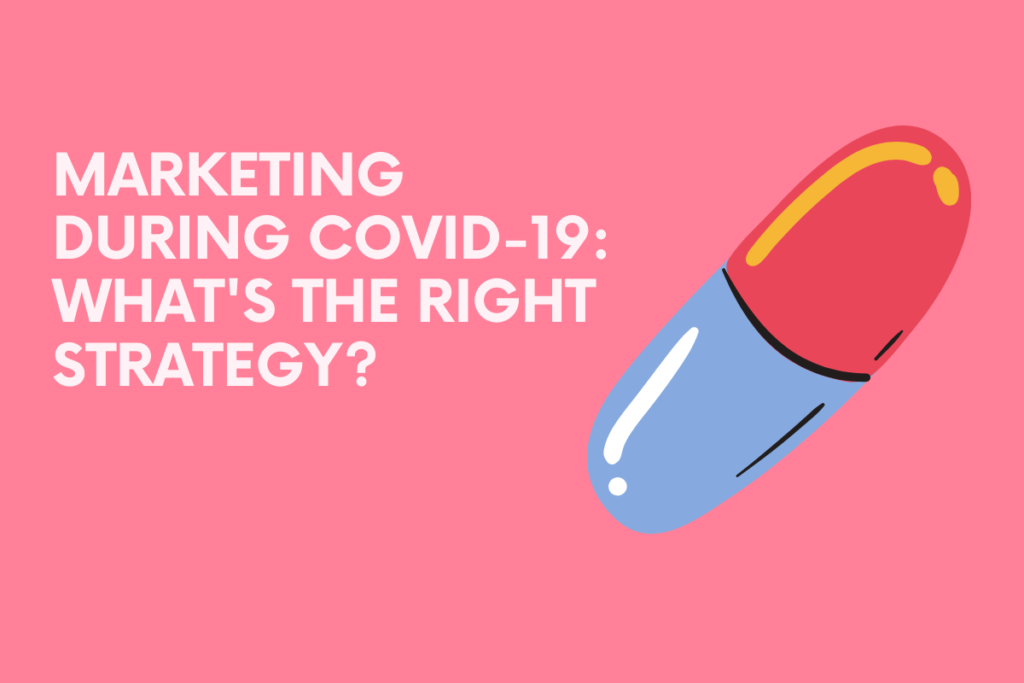 Whether we're driving ecommerce sales via PPC, or lead generation for B2B clients, there's really no doubt about it: COVID-19 has created a number of far-reaching changes to the way digital marketing agencies do business, and this is ubiquitous across multiple industry verticals.
How Covid is Changing the Digital Advertising Landscape
Businesses of all types have changed the way they approach consumers and how they interact with them — and this is particularly apparent through digital channels. As you're shaping your marketing strategy, consider how COVID-19 has transformed the digital advertising landscape and the changes you need to make to your digital marketing efforts in order to keep up with the current needs of consumers.
Changes in Online Spending
By late March, an estimated 70% of marketers had made changes to their digital marketing plans in light of COVID. An estimated 24% chose to pause ad spend altogether for Q1 and Q2, while another 46% made adjustments to their overall spending in light of the pandemic.
Across many channels, this led to decreased advertising cost. Many marketers found that they could acquire the same assets for lower costs, especially as advertising agencies worked to continue to generate high-quality content throughout the pandemic.
For your business, this could represent opportunity. What digital space have you planned to move into, but not yet made possible? Have you considered the benefits of maintaining or even increasing your advertising in spite of the challenges faced by your industry? Historically, brands that advertise heavily during a recession see improvements in their overall market share, both during that difficult period and following it. That continued advertising helps keep brands top-of-mind, encouraging consumers to continue to make purchases.
Shifts in Consumer Buying Priorities
Consumer priorities have shifted dramatically, especially as the impact of the pandemic continues across the United States and around the world. Travel and entertainment industries have struggled to bring in consumers. In many cases, travel restrictions or restrictions on large gatherings have made it difficult or even impossible for some businesses to continue operations. The travel and entertainment industries, however, are not the only ones noticing a significant shift in consumer priorities throughout the pandemic. Savvy advertisers are paying attention to the change in consumer needs.
Today's consumers are looking for security. They want to feel safe when they interact with specific businesses. They're looking for supplies that can help them feel safe and secure at home, comfort items that can help enhance that overall feeling of security, and items that can help turn their homes into hubs of relaxation, rather than a place they feel stuck or even trapped. Consumers are more interested in health than ever, and they're looking for supplies that can help them maintain exercise routines or enhance immunity from the comfort of home. Their entertainment needs have also shifted: denied many of their usual pleasures, consumers are looking for things they can do at home, from activities that can entertain the kids to opportunities to connect with friends and loved ones from afar.
Not only does this change the products and services your company needs to put front and center, it may change the tone of your advertisements and the way you connect with your customers. By shifting your advertising to reflect these changes, you can continue to meet consumers where they are and connect with them in the midst of pandemic uncertainty.
Increased Digital Brand Presence
In light of the pandemic, people are spending more time online. Students are taking care of school online. Adults are working from the comfort and relative safety of home. Instead of going out, they're engaging in activities from home: streaming content to share with one another, playing games from the comfort of home, and browsing the internet for entertainment-related options.
Your business can take advantage of that increased digital presence to get your brand in front of those consumers. What type of content are they utilizing most often? Where are they spending most of their time? Many consumers are spending more time on social media, using it as a way to connect with friends and family from far away. Others are spending more time streaming content, both via YouTube and on OTT or streaming services.
Where are your consumers? Carefully consider how your target audience's lifestyle has changed as a result of the pandemic, including how they are increasing time spent online. Where can you use that to connect with them? Pay attention to changing consumer needs, as well. Keep in mind that many consumers are looking for more entertainment-related content. Creating ads, blog posts, and other content that can entertain consumers as well as informing them about your brand can help increase consumer interest and make them more likely to connect to your business on an emotional level.
Preparing for Recovery
In addition to the other shifts in the digital marketing landscape, effective marketers must be prepared to adapt and pivot their existing plans at any moment. No one knows when normal operations will resume in any industry. While most people accept that it will take some time before normal operations can resume, your business needs to be prepared for the possibility that needs will continue to shift. When that return to normal does occur, it could prove nearly as abrupt as the changes that occurred early in the pandemic.
Your business must be prepared with ad plans and content that can address those changing needs. You need a flexible, adaptive plan that you can shift, including content you can repurpose as needed depending on the current needs of your business and your consumers. You know what you want recovery to look like for your business, but you cannot guarantee when it will arrive–and you need the ability to spread the word whenever it may occur.
The Key: Digital Marketing Flexibility
The digital advertising and marketing landscape has always offered immense flexibility. You can adapt your digital ads quickly to fit your current needs, no matter what they might look like. Effective marketers are now embracing those benefits to create adaptive ad plans that will continue to reach out to their target audience in light of the pandemic. By keeping the current needs of your consumers in mind and adapting your marketing strategies accordingly, you can protect your marketing endeavors as COVID-19 continues.