Web Design & Digital Marketing Services
Ahmedabad Web Design & Digital Marketing Agency
overview
About WebNYS Technologies
WebNYS is a web design company in Ahmedabad that focuses on quality, innovation, & speed. It has been established for more than a decade. We utilize the latest technology to bring results to grow our client's businesses. We pride ourselves on great work ethic, integrity, and end results. Throughout the years WebNYS has been able to create stunning, award-winning designs in multiple verticals while allowing our clients to obtain an overall better web presence.
WebNYS is an Ahmedabad Web Design Company with an affiliated full-service network. This means that through a single point of contact, you can access a well-established pool of experts. So you get everything from a single source. Our experienced team is able to deliver well-designed, well-engineered, feature-rich web-based solutions utilizing our platforms of choice WordPress, Drupal, and Magento. For custom development, we utilize existing frameworks like CodeIgniter, Laravel, Angular, and Ruby on Rails to ensure our code follows industry-recognized standards.
WebNYS is also a Leading Digital Marketing Company in Ahmedabad. Would you like your website to appear higher in search results for crucial keywords relating to your brand, products, or services? Are your competitors beating you in Google search? We can help as a leading Digital Marketing Agency In Ahmedabad. We have extensive experience in delivering Digital Marketing services in Ahmedabad and around India.
Services
List of digital services we provide in Ahmedabad:
Benefits to work with WebNYS
Why You Should Choose Us?
5+ Years Experience

WebNYS is one of the global pioneers in making online technologies more accessible, with its custom website platforms. We've dedicated & experienced website experts who will design your website according to your requirements with easier way.

50+ Happy Clients

Based on our 50+ website development experience, we are giving you the surety about 100% quality work. We send out a proposal or start a new project, we know the ultimate measurement of our success will be based on how happy the client is at the final result.

All-In-One Solutions

We're providing all digital services so you don't need to go anywhere. We are your one-stop solution for your online business. We know where to start the process to improve online presence and how to drive traffic and convert visitors to customers.

24*7 Support

We strive to provide superior customer service and ensure that every client is completely satisfied with our work & responses. We are giving you the 24*7 support service through email so you will get instant solution about your website problems.
Online Branding
Improve your online presence in Ahmedabad by focusing on 3 key areas:
Create A Professional Website & Content

A well-designed website that highlights your quality and professionalism should be the first step in launching your online presence. The content on your website, be it text (articles and blog posts), images (pictures, memes, videos) should be engaging.

SEO – Optimize Google Search Ranking

Search Engine Optimization (SEO) is the science of directing customers to your website via search engines (the most popular being Google). Start by choosing 3 to 5 essential keywords that someone would search for that would lead them to your website.

Social Media & Email Marketing & Ads

Create Social Media Accounts – Facebook, Instagram, LinkedIn, etc.. and start posting about your services weekly basis. A relatively easy and quite effective way to drive traffic to your website and boost your online presence is to use paid search advertising.
We are different
Are you looking for web design company in Ahmedabad for your business?
WebNYS is a full-service website design and optimization firm. We offer clean, fully-custom, user-centered websites that effectively connect your business to your digital audience. Our capabilities include web design, ongoing SEO services, website care, and maintenance, and practical hosting solutions for long-term success.
A website doesn't just represent your business online, it is your business online. So why settle for a website built around a preset theme that isn't right for you? At WebNYS, we'll craft a customized site catered to your business in a way that's true to who you are.
Real Estate
Custom Solution with MLS API Integration
Restaurant
Custom Solution with Gratuity and Payroll System
Insurance
Custom Solution with Insurance Referral System
Spa & Fitness
Custom System with Book an Appointment
Travel & Tourism
Custom System with Flights, Hotels & Cabs Booking
Expertise
Ahmedabad Web Design & Development
Web Design clients are sought after by many companies for the greater Ahmedabad area. Many businesses have headquarters there for tax purposes. WebNYS provides web design, mobile app development, SEO, and full websites services to the greater Ahmedabad area. Website design tells your companies story. It is important that the design be attractive, mobile, and navigate easily.
Choosing WebNYS as a partner ensures you have a creative, maintainable, and scalable project. We are committed to our clients in the development of their brand and in the deployment of their digital strategy.
0
/100
The client satisfaction Ratio.
Ahmedabad Web Design
Ahmedabad Software Development
Ahmedabad Web Development
Ahmedabad SEO
Ahmedabad Marketing
Ahmedabad Branding
Ahmedabad Social Media Marketing
Ahmedabad Graphic Design
Ahmedabad Logo Design
Ahmedabad Freelancer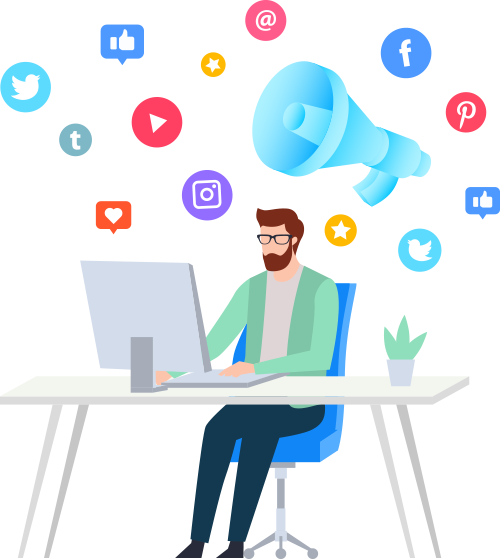 Our Clients
Recently Completed Projects