Your Digital Partner in Caribbean
Caribbean Web Design Agency
overview
About WebNYS Technologies
WebNYS Technologies is a young international startup & Caribbean-based company providing professional, high-end Web design services in Caribbean Islands. We focus on responsive Web design, custom Web development, SEO and quality assurance for small-sized businesses, typically in the service industry of any Caribbean Islands.
If you are considering building a new website design or redesigning an existing website design, give us a call. As one of the leading providers of Caribbean website design, you'll be in good hands.  We'll give you a free assessment along with an estimate to bring your existing website up to date (or create a brand new internet experience for your users) using the newest technologies. We know you want to increase your companies efficiency and get a larger return on your online presence investment.  We would love to help – so leverage our Caribbean website design experience today! Let us help you reap the benefits for your organization by utilizing Digital Tea in your online marketing – simply put, we can help. 
We design beautiful, eye-catching websites that attract visitors and convert them into paying customers. Website design, website development, e-commerce websites, mobile websites, SEO and logo design – We provide an array of web design and digital marketing solutions for small and medium-sized businesses in the Caribbean Islands like Turks & Caicos, Bahamas, BVI, Antigua, Grenada, Anguilla and more.
Our mission is to help Caribbean businesses reach their goals by representing them online through customized, elegant & SEO-Friendly websites. Our efforts are aimed at indirectly attracting more customers and making more revenue for businesses. We focus on making life easier and more efficient for business owners, so that they can concentrate on what they do best, running their business.
Services
List of digital services we provide in Caribbean Islands:
Locations
Caribbean Website Design Locations
Benefits to work with WebNYS
Why You Should Choose Us in Caribbean Market?
5+ Years Experience

WebNYS is one of the global pioneers in making online technologies more accessible, with its custom website platforms. We've dedicated & experienced website experts who will design your website according to your requirements with easier way.

50+ Happy Clients

Based on our 50+ website development experience, we are giving you the surety about 100% quality work. We send out a proposal or start a new project, we know the ultimate measurement of our success will be based on how happy the client is at the final result.

All-In-One Solutions

We're providing all digital services so you don't need to go anywhere. We are your one-stop solution for your online business. We know where to start the process to improve online presence and how to drive traffic and convert visitors to customers.

24*7 Support

We strive to provide superior customer service and ensure that every client is completely satisfied with our work & responses. We are giving you the 24*7 support service through email so you will get instant solution about your website problems.
Online Branding
Improve your online presence in Caribbean Islands by focusing on 3 key areas:
Create A Website For Your Business

A well designed website that highlights your quality and professionalism should be the first step in launching your online presence. The content on your website, be it text (articles and blog posts), images (pictures, memes, videos) should be engaging.

Start SEO for Google Ranking

Search Engine Optimization (SEO) is the science of directing customers to your website via search engines (the most popular being Google). Start by choosing 3 to 5 essential keywords that someone would search for that would lead them to your website.

Social Media Marketing & Paid Ads

Create Social Media Accounts – Facebook, Instagram, LinkedIn, etc.. and start posting about your services weekly basis. A relatively easy and quite effective way to drive traffic to your website and boost your online presence is to use paid search advertising.
Expertise
Caribbean web design & development
We are a team of highly skilled bright minds, full of creativity and passion in our work. We are problem solvers with high attention to details, bringing ideas to life by building cutting-edge solutions. Our team has expertise across a wide variety of areas in any Industry of Caribbean Market, keeping us ahead of the technological curve. We are dedicated to best design and 24*7 supports and are always looking forward to new challenges and experiences. We have developed Travel Sites, Yoga Sites, Hotel & Resort Sites, Spa & Fitness Sites, Real Estate Sites, etc. in Caribbean Islands like Bahamas, Turks and Caicos, BVI, Antigua, Saint Martin, Nevis and more.
Good ideas are the key to digital success – a compelling and distinctive underlying message will set your brand apart. Our SEO award-winning strategists and creatives will help you get on the first page of Google, we use technical know-how to ensure your objectives are achieved. We'll provide clear monthly reports to track your organic search growth. We'll also provide your people with access to invaluable analytics tools.
0
/100
The client satisfaction Ratio.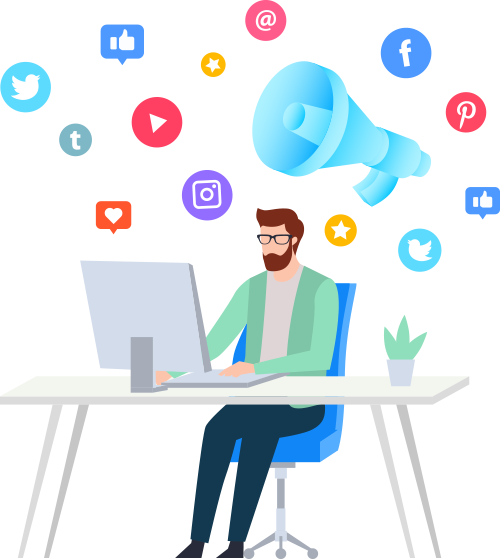 Our Clients
Recently Completed Projects