Trinidad
Web Design & SEO Services
overview
About WebNYS Technologies
Welcome to WebNYS, a Trinidad web design and development agency based in the USA & Caribbean Islands, offering you custom, unique, creative, dynamic, and elegant websites at the best prices. We understand the uniqueness of your brand and always strive to ensure it stands out. That's why we create efficient web applications using the latest technological innovations.
WebNYS is dedicated to making the internet more helpful and informative, one website project at a time. We achieve this through collaboration, expertise, and a customer-centric approach, demonstrating every day that business can have a positive impact. With our expanded and specialized team of creative professionals, WebNYS continues to thrive in the Caribbean web design market, crafting tailor-made solutions for our clients.
WebNYS is a Leading Digital Marketing Company in Trinidad. We have a wealth of experience in providing digital marketing services in Trinidad and across the Caribbean. This includes delivering digital marketing solutions to local businesses like yours. Our vision is to create effective online marketing campaigns that deliver a high return on investment. We are committed to staying at the forefront of the digital marketing industry, offering innovative and cutting-edge technology to boost your online presence.
Services
List of web services we provide in Trinidad:
Benefits to work with WebNYS
Why You Should Choose Us?
5+ Years Experience

WebNYS stands as a global trailblazer in the mission to make online technologies more accessible, and we achieve this through our custom website platforms. Our dedicated and seasoned website experts are committed to designing your website in alignment with your specific requirements, ensuring a user-friendly and seamless experience.

50+ Happy Clients

With over 5 years of extensive website development experience, we provide you with an unwavering assurance of delivering 100% quality work. Whether we're sending out a proposal or embarking on a new project, we understand that the ultimate gauge of our success lies in the satisfaction and happiness of our clients with the final result.

All-In-One Solutions

We offer a comprehensive range of digital services, eliminating the need for you to seek assistance elsewhere. We are your all-in-one solution for your online business needs. We possess the expertise to kickstart the process of enhancing your online presence, driving traffic, and effectively converting visitors into loyal customers.

24*7 Support

Our commitment to delivering exceptional customer service is unwavering, and we make it our priority to ensure that every client is not just satisfied but thoroughly delighted with our work and responses. We offer round-the-clock support through email, ensuring that you receive instant solutions to any website-related issues you may encounter.
Online Branding
Improve your online presence in Trinidad by focusing on 3 key areas:
Create A Professional Website & Content

Launching your online presence begins with a meticulously designed website that showcases your quality and professionalism. Engaging content, whether it's in the form of articles, blog posts, images, memes, or videos, plays a pivotal role in captivating your audience and leaving a lasting impression.

SEO – Optimize Google Search Ranking

Search Engine Optimization (SEO) is the art and science of guiding potential customers to your website through search engines, with Google being the most prominent. Begin by selecting 3 to 5 crucial keywords that individuals are likely to use in their searches, which will ultimately lead them to your website.

Social Media & Email Marketing & Ads

Establishing a strong social media presence across platforms like Facebook, Instagram, LinkedIn, and more is a crucial step. Consistently posting about your services on a weekly basis helps drive traffic to your website and enhances your online visibility. Another effective strategy is utilizing paid search advertising.
We are different
Are you looking for web design company in Trinidad?
WebNYS is a forward-thinking, imaginative, seasoned, and outcome-oriented digital agency located in Trinidad & Tobago. Our core strengths lie in delivering outstanding web design and development services, alongside a diverse range of internet development and marketing solutions tailored to businesses of all scales and niches. Our reputation is built on our unwavering commitment to generating innovative ideas and our relentless pursuit of achieving objectives while ensuring utmost customer satisfaction.
Our approach is to invest time in comprehensively grasping your organization, delving into your professional obstacles, and discerning your distinct requirements. It's only after this thorough understanding that we craft customized products or strategies that best suit the needs of your business.
Real Estate
Custom Solution with MLS API Integration
Restaurant
Custom Solution with Gratuity and Payroll System
Insurance
Custom Solution with Insurance Referral System
Spa & Fitness
Custom System with Book an Appointment
Travel & Tourism
Custom System with Flights, Hotels & Cabs Booking
Expertise
Trinidad Web Design & Development
Award-winning web design and SEO company located in Trinidad and Tobago
At WebNYS, we specialize in crafting websites that stand out in the crowded digital landscape, ensuring our clients' businesses don't get lost in the noise of their competition. We understand that web experiences that fade into the background don't convert. That's why our dedicated desktop and mobile design teams collaborate to create tailor-made business and e-commerce websites, all designed to ensure you connect with the right audience.
0
/100
The client satisfaction Ratio.
Trinidad Web Design
Trinidad Software Development
Trinidad Web Development
Trinidad Web Developer
Trinidad Web Designer
Trinidad SEO
Trinidad Branding
Trinidad Digital Marketing
Trinidad Social Media Marketing
Trinidad Graphic Design
Trinidad Logo Design
Trinidad Freelancer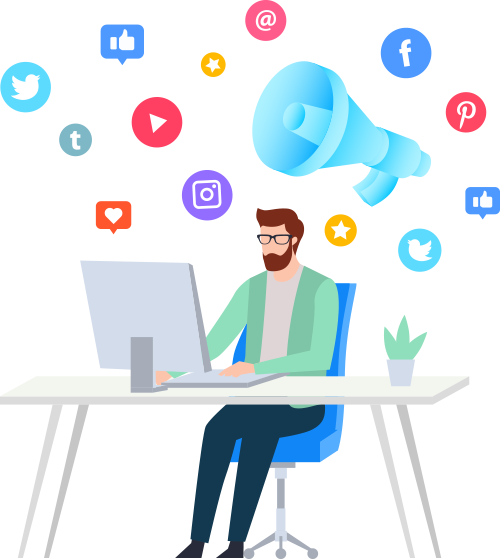 Our Clients
Recently Completed Projects