Trinidad
Web Design & SEO Services
overview
About WebNYS Technologies
Welcome to WebNYS, a Trinidad web design and development agency based in the USA & Caribbean Islands which offers you the custom, unique, creative, dynamic, and elegant website with the best price. We know how special and unique your brand is, so we always strive to make sure it gets noticed. Therefore, we develop efficient web applications by using the latest technology innovation.
WebNYS makes the internet more helpful and informative one website project at a time. We do this with teamwork, expertise, and a helpful attitude, proving every day that business can be a force for good. With a larger, more specialized team of creative professionals, WebNYS continues to enjoy growth and success in the Caribbean web design market by crafting hand-made solutions for our clients.
WebNYS is a Leading SEO Company in Trinidad. We have extensive experience in delivering SEO services in Trinidad and around the Caribbean. That means delivering SEO services to local businesses just like yours. Our vision is to create effective online marketing campaigns that provide a high return on investments. We provide innovative, cutting-edge technology when it comes to the digital marketing industry.
Services
List of web services we provide in Trinidad:
Benefits to work with WebNYS
Why You Should Choose Us?
5+ Years Experience

WebNYS is one of the global pioneers in making online technologies more accessible, with its custom website platforms. We've dedicated & experienced website experts who will design your website according to your requirements with easier way.

50+ Happy Clients

Based on our 50+ website development experience, we are giving you the surety about 100% quality work. We send out a proposal or start a new project, we know the ultimate measurement of our success will be based on how happy the client is at the final result.

All-In-One Solutions

We're providing all digital services so you don't need to go anywhere. We are your one-stop solution for your online business. We know where to start the process to improve online presence and how to drive traffic and convert visitors to customers.

24*7 Support

We strive to provide superior customer service and ensure that every client is completely satisfied with our work & responses. We are giving you the 24*7 support service through email so you will get instant solution about your website problems.
Online Branding
Improve your online presence in Trinidad by focusing on 3 key areas:
Create A Professional Website & Content

A well designed website that highlights your quality and professionalism should be the first step in launching your online presence. The content on your website, be it text (articles and blog posts), images (pictures, memes, videos) should be engaging.

SEO – Optimize Google Search Ranking

Search Engine Optimization (SEO) is the science of directing customers to your website via search engines (the most popular being Google). Start by choosing 3 to 5 essential keywords that someone would search for that would lead them to your website.

Social Media & Email Marketing & Ads

Create Social Media Accounts – Facebook, Instagram, LinkedIn, etc.. and start posting about your services weekly basis. A relatively easy and quite effective way to drive traffic to your website and boost your online presence is to use paid search advertising.
We are different
Are you looking for web design company in Trinidad?
WebNYS is an innovative, creative, experienced, and results-driven digital agency in Trinidad & Tobago that provides exceptional web design and development services as well as a variety of internet development and marketing solutions for businesses of all types and sizes. We pride ourselves on our dedication to always developing new ideas as well as our intense focus on goal achievement and complete customer satisfaction.
We take the time to get a thorough understanding of your organization, your professional challenges, and your unique needs before developing a product or strategy for your business.
Real Estate
Custom Solution with MLS API Integration
Restaurant
Custom Solution with Gratuity and Payroll System
Insurance
Custom Solution with Insurance Referral System
Spa & Fitness
Custom System with Book an Appointment
Travel & Tourism
Custom System with Flights, Hotels & Cabs Booking
Expertise
Trinidad Web Design & Development
Award-winning web design and SEO company located in Trinidad and Tobago
WebNYS build websites that cut through the noise of our clients' competition. Easily forgotten web experiences don't convert. WebNYS desktop and mobile design teams, therefore, create bespoke business and e-commerce websites, which are guaranteed to help you reach the right people. Specializing in web design, development, and marketing, we bring together industry-recognized designers from across the web development, branding, and graphic design spectrum. Start nurturing new sales opportunities today. Work with us at WebNYS, and benefit from direct access to Trinidad's best branding experts, logo designers, and SEO strategists.
0
/100
The client satisfaction Ratio.
Trinidad Web Design
Trinidad Software Development
Trinidad Web Development
Trinidad Web Developer
Trinidad Web Designer
Trinidad SEO
Trinidad Branding
Trinidad Digital Marketing
Trinidad Social Media Marketing
Trinidad Graphic Design
Trinidad Logo Design
Trinidad Freelancer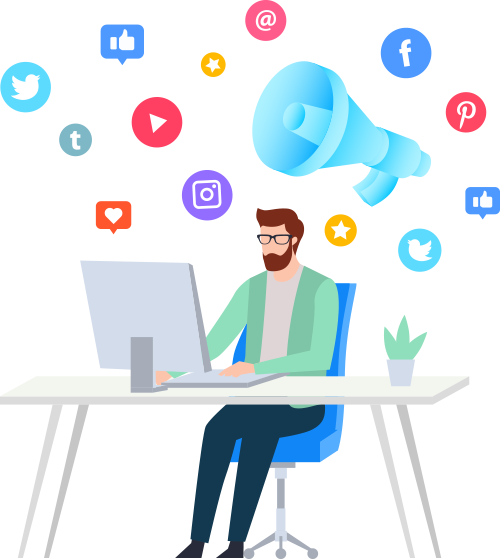 Our Clients
Recently Completed Projects