Your Digital Partner
Web Design Company in Gandhinagar
overview
About WebNYS Technologies
We are an award-winning web design company in Gandhinagar, specializing in customized, content-managed web designs developed in WordPress, Joomla, Custom CMS, and more. With our extensive experience, skillset, and expertise, we create impactful digital solutions for your business or brand.
We understand that, just like each of our customers, each of their websites has its unique style, personality, and needs. We believe that our customers are seeking a professional, affordable, and reliable company when looking to build their websites. Explore our professional web design portfolio to witness firsthand the dedication and professionalism our clients have come to appreciate and rely on.
Our mission is to make the web work for you by delivering user-focused online experiences for a better web. As a Gandhinagar web design company, we craft websites that drive more business for our clients, enabling them to grow and thrive.
Our team consists of experts who specialize in various aspects of digital marketing, ensuring that we can seamlessly manage your entire website and digital marketing campaign. As a top Digital Marketing Company in Gandhinagar, we possess the knowledge and skills to deliver outstanding results with our professional digital marketing services. We prioritize ranking your business higher in search engines through our professional approach and unique strategies, transforming any business into a successful brand.
Services
List of digital services we provide in Gandhinagar:
Benefits to work with WebNYS
Why You Should Choose Us?
5+ Years Experience

WebNYS stands at the forefront of the global effort to enhance online accessibility through its innovative custom website platforms. Our commitment to this cause is fortified by a team of dedicated and experienced website experts who are poised to design your website according to your unique requirements, simplifying the process for you.

50+ Happy Clients

With over five years of extensive website development experience under our belt, we can confidently assure you of the delivery of top-notch quality work. Whether we're initiating a new project or sending out a proposal, we understand that the true gauge of our success is the level of satisfaction our clients experience upon seeing the final result.

All-In-One Solutions

At WebNYS, we offer a comprehensive range of digital services, ensuring that you won't have to look elsewhere for your online business needs. We take pride in being your one-stop solution for all things related to your online presence. Our expertise allows us to pinpoint the starting point for enhancing your online visibility .

24*7 Support

Our commitment to delivering superior customer service is unwavering, and our ultimate goal is to leave every client thoroughly satisfied with both our work and our responsiveness. We proudly offer round-the-clock support through email to ensure that you receive instant solutions to any website-related issues or inquiries that may arise.
Online Branding
Improve your online presence in Gandhinagar by focusing on 3 key areas:
Create A Professional Website & Content

The foundational step in establishing a robust online presence is the creation of a meticulously designed website that not only reflects your commitment to quality and professionalism but also captivates your audience. The content hosted on your website, whether it's in the form of compelling articles, blog posts, or a dynamic mix of engaging media such as images, videos, and even memes, plays a pivotal role in keeping your visitors enthralled and invested in your brand.

SEO – Optimize Google Search Ranking

Search Engine Optimization (SEO) is indeed the science of strategically guiding potential customers to your website through search engines, with Google being the most prominent among them. To kickstart your SEO efforts effectively, begin by identifying three to five critical keywords or key phrases that prospective users are likely to use in their online searches to find your website.

Social Media & Email Marketing & Ads

Establishing a strong presence on social media platforms such as Facebook, Instagram, LinkedIn, and others is an essential component of your online strategy. Consistent weekly posting about your services on these platforms allows you to engage with your audience, showcase your offerings, and build a loyal online community.
We are different
Are you looking for a website development agency in Gandhinagar?
We are a passionate team of web design and web development professionals in Gandhinagar who thrive on collaborating with exceptional individuals and businesses to facilitate their online success.
Our primary focus revolves around crafting exceptional, conversion-oriented web designs, where we channel our collective expertise and dedication to serve our clients to the fullest. We specialize in building custom, functional websites with a singular goal: turning your website visitors into loyal customers.
Each member of our team is deeply passionate about their work, and we believe that this enthusiasm resonates in the quality of our output. When we partner with clients who share our enthusiasm for their projects, it creates a dynamic and enjoyable collaboration that benefits everyone involved.
Real Estate
Custom Solution with MLS API Integration
Restaurant
Custom Solution with Gratuity and Payroll System
Insurance
Custom Solution with Insurance Referral System
Spa & Fitness
Custom System with Book an Appointment
Travel & Tourism
Custom System with Flights, Hotels & Cabs Booking
Expertise
Gandhinagar Web Development & Digital Marketing
Our team is powered by creativity, and our work is deeply embedded in the latest technology trends. Our designers, developers, and digital experts excel in crafting strategies and solutions that yield enduring results.
We're a diverse assembly of leaders, each boasting decades of experience in web and software development, technology, and digital marketing. Our philosophy places great importance on harmonious functionality and solutions informed by data-driven insights. What truly sets us apart is our ability to foster genuine, lasting relationships with our clients, underpinned by trust and a shared commitment to success.
0
/100
The client satisfaction Ratio.
Gandhinagar Web Design
Gandhinagar SEO
Gandhinagar Software Development
Gandhinagar Website Development
Gandhinagar Branding
Gandhinagar Marketing
Gandhinagar Social Media Marketing
Gandhinagar Graphic Design
Gandhinagar Logo Design
Gandhinagar Freelancer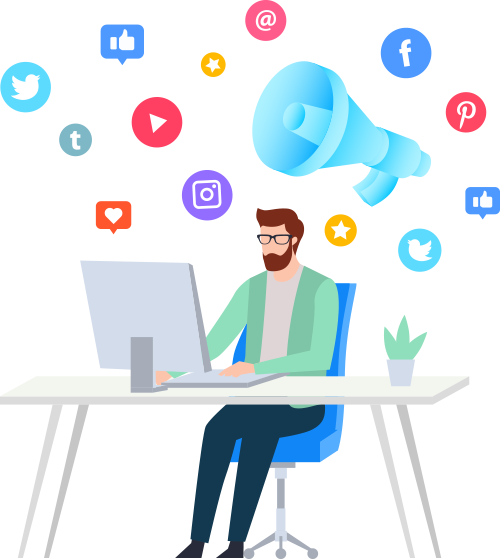 Our Clients
Recently Completed Projects