Your Digital Partner
Web Design Company in Gandhinagar
overview
About WebNYS Technologies
We are an award-winning web design company in Gandhinagar specializing in customized, content-managed, web designs developed in WordPress, Joomla, Custom CMS, and more… We have the experience, skill, and expertise to design impact for your business or brand.
We understand that just like each of our customers, each of their websites have their own style, personality and needs. We also believe that our customers are looking for a professional, affordable, and reliable company when looking to build their websites. Have a look through our professional web design portfolio and see for yourself the kind of dedication and professionalism our clients have come to know and count on.
We make the web work for you delivering digital solutions. Creating user-focused online experiences for a better web. As a Gandhinagar web design company, we deliver websites that bring more business for our clients to help them grow and thrive.
We are made up of experts that specialize in each area of digital marketing so that we can handle your entire website and your marketing campaign without worry or stress. As the best SEO Company in Gandhinagar, we know how to deliver perfect results with our professional SEO services to our Gandhinagar clients. We rank your business higher in search engines with our professional approach & unique strategies to convert any business into a successful brand.
Services
List of digital services we provide in Gandhinagar:
Benefits to work with WebNYS
Why You Should Choose Us?
5+ Years Experience

WebNYS is one of the global pioneers in making online technologies more accessible, with its custom website platforms. We've dedicated & experienced website experts who will design your website according to your requirements with easier way.

50+ Happy Clients

Based on our 50+ website development experience, we are giving you the surety about 100% quality work. We send out a proposal or start a new project, we know the ultimate measurement of our success will be based on how happy the client is at the final result.

All-In-One Solutions

We're providing all digital services so you don't need to go anywhere. We are your one-stop solution for your online business. We know where to start the process to improve online presence and how to drive traffic and convert visitors to customers.

24*7 Support

We strive to provide superior customer service and ensure that every client is completely satisfied with our work & responses. We are giving you the 24*7 support service through email so you will get instant solution about your website problems.
Online Branding
Improve your online presence in Gandhinagar by focusing on 3 key areas:
Create A Professional Website & Content

A well designed website that highlights your quality and professionalism should be the first step in launching your online presence. The content on your website, be it text (articles and blog posts), images (pictures, memes, videos) should be engaging.

SEO – Optimize Google Search Ranking

Search Engine Optimization (SEO) is the science of directing customers to your website via search engines (the most popular being Google). Start by choosing 3 to 5 essential keywords that someone would search for that would lead them to your website.

Social Media & Email Marketing & Ads

Create Social Media Accounts – Facebook, Instagram, LinkedIn, etc.. and start posting about your services weekly basis. A relatively easy and quite effective way to drive traffic to your website and boost your online presence is to use paid search advertising.
We are different
Are you looking for a website development agency in Gandhinagar?
We are a team of Gandhinagar web design and web development professionals who love partnering with good people and businesses to help them achieve online success.
We're focused on building outstanding, high-converting web designs and bringing everything we have to the table for our clients. We create custom, functional websites focused on converting your users into customers.
Each of us loves what we do and we feel that spirit helps translate into the quality of our work. Working with clients who love their work combines into a fun, wonderful partnership for everyone involved.
Real Estate
Custom Solution with MLS API Integration
Restaurant
Custom Solution with Gratuity and Payroll System
Insurance
Custom Solution with Insurance Referral System
Spa & Fitness
Custom System with Book an Appointment
Travel & Tourism
Custom System with Flights, Hotels & Cabs Booking
Expertise
Gandhinagar Web Development & Digital Marketing
We are driven by creativity and our work is rooted in cutting-edge technology. Our designers, developers, and digital pros thrive on building strategies and solutions that create long-term results.
We're an eclectic group of leaders with decades of experience in web and software development, technology, and digital marketing. We value graceful functionality and data-driven solutions and revel in creating genuine relationships with our clients.
0
/100
The client satisfaction Ratio.
Gandhinagar Web Design
Gandhinagar SEO
Gandhinagar Software Development
Gandhinagar Website Development
Gandhinagar Branding
Gandhinagar Marketing
Gandhinagar Social Media Marketing
Gandhinagar Graphic Design
Gandhinagar Logo Design
Gandhinagar Freelancer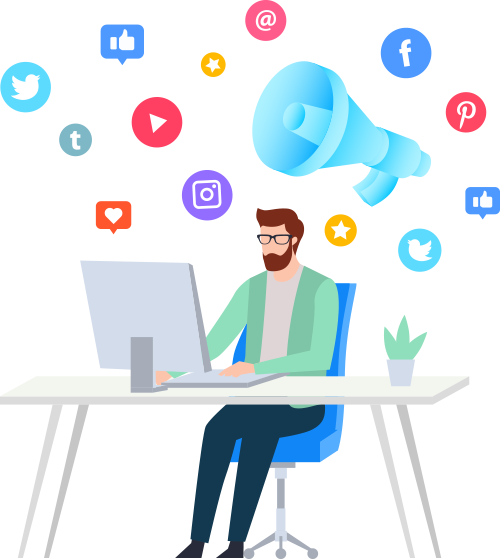 Our Clients
Recently Completed Projects